#3chicksAndSomeBooks Interview with @RandyDPearson, Author of Trac Brothers and many more! #michiganwriters #michlit
Author Bio for
Randy
D Pearson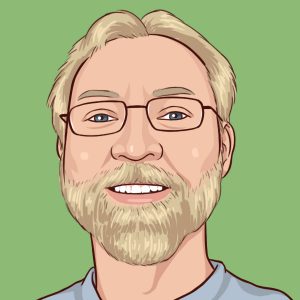 A lif
e
long mid-Michigan
resident,
Randy
D
Pearson has
been creating stories for 40 years
, usually in his head but occasionally on paper
.
Starting at an early age drawing comic strips and cartoon books, he quickly realized he enjoyed writing stories more than he did sketching.
When he discovered his other childhood passion, the Atari computer, everything came together. He spent many late nights
typing his stories
, winning several contests in the process.
In addition to his
three
novel
s
–
Driving Crazy
, Tell Me a Story,
and
Trac
Brothers
–
Randy
has been
featured
in
several
publications
. These include
all four of the
Writing at the Ledges
anthologies,
The Washington Square Review, Pets
Across
America,
and
Retrocade
Magazine.
When not writing, Randy spends his time watching British sitcoms with his wife and stepdaughter, or sci-fi and anime with his two brothers. He lives in a
small Michigan town
with a ridiculous number of cats.
What inspired you to write this book?
One day, many years ago, I was sitting at a railroad crossing. The gates had just come down, but the train hadn't made an appearance yet. For some reason, my mind flashed on an image of two guys pumping one of those old-timey handcars slowly by, waving at me as they rolled past. I have no idea why that picture popped in my head, but I sat there in my car, mentally writing this story until long after the train had come and gone. Years later, I finally got around to putting that story onto paper.
Did you have a difficult time balancing your life and getting your book published?
Not the publishing part so much. The balancing act is trying to write while working a day job, being a husband.step-father, having friends who I actually do things with occasionally, and my seemingly constant need to goof off. After all, Cookie Jam won't play itself!
Did you self published or is this traditional published?How was the experience? What advice would you offer?
Trac Brothers
was set to be published by an indie publisher in 2017, but that publisher went dark at a crucial time (the owner went through numerous personal and professional issues, and pretty much vanished, not returning calls or emails). So I had to cancel the contract and self-publish it, which delayed release by several months.
Overall, the self-publishing experience was good. I used Amazon's Createspace/KDP, and there was a learning curve, but not anything that I ultimately couldn't handle. For my first novel, Driving Crazy, I originally self-published through a hybrid of a printing company called Color House Graphics in Grand Rapids for paperbacks, and Smashwords for eBooks. Amazon, while far too dominant in the market, is really the easiest and most convenient way to get my books distributed to the world.
In terms of self-publishing advice, I would say to make sure the book is as perfect as possible before releasing it to the world. Self-publishing will (probably) always have that stigma of being filled with amateurs. So before you press "send" on that manuscript, make sure it has been heavily edited, proof read (by both readers AND writers, as both will give you unique valuable perspectives), and polished to a glossy sheen.
What literary challenges and successes you would like to share with our audience? 
In terms of challenges, a big one (other than finding/making time to write) is locating an audience. I've been getting booths and tables at fairs, festivals, craft shows, and even comic book conventions. It's been a case of throwing a lot of spaghetti at any wall I can find, to see what sticks.
As for successes, after being in the indie author biz since 2006, I am finding some level of recognition. In the last couple years, I've been invited to sit in on three author panels, and now I get calls from bookstores or other authors to be part of this gig or that show.
Let me share with you a favorite story. In July 2018, I was sitting at my table on a hot Saturday afternoon in Midland, Michigan. The River Days festival seemed to be dragging, but still I sat there with a smile on my face when a young man (perhaps 18 or 19) came bounding up, his mother close behind. With the biggest smile, he said, "I know you won't believe this, but I was walking with my mom and she asked me what I was reading. I told her I'd just finished Tell Me a Story by Randy D Pearson. She pointed to your sign and said, "You mean that guy?" So I had to run over here and tell you how much I enjoyed your book!"
It's encounters like this that make it all worthwhile.
What's next for your literary life?
I am currently working on the sequel to
Trac Brothers,
hopefully for a 2020 release. I am also plotting out the first book of a new series based on my much-beloved character Psychic Phil, who graced the last three short stories in Tell Me a Story. Readers have been telling me they want more of my reluctant psychic, and I'm here to oblige.
Upcoming Events
2020 is already shaping up to be a banner year!
I am a panelist at this year's Storytelling Festival at the Kalamazoo Valley Museum – Sat February 8, 12:30pm
I also have been scheduled for two separate events at the Charlotte Community Library (Charlotte, MI)
On Saturday March 14, I will be leading a presentation on the long lost town of Walton Junction (learned from my research on Trac Brothers), and on Wednesday March 25, my novel Driving Crazy will be featured in a Book Talk.
About Book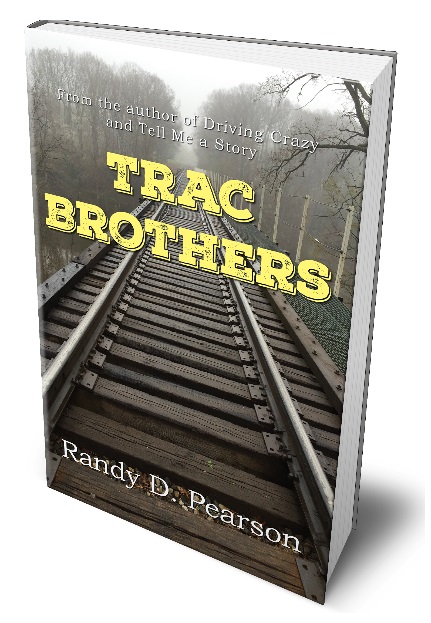 Jam and
Jax
Trachsel receive an unexpected inheritance
from their recently departed
u
ncle
Mac–
a
fully-functioning
Kalamazoo
brand handcar
from the
19th century. When they
become
stranded
over
150 miles from
home,
do they s
et
it
on the train tracks and pump it
all the
way
back
?
Or
,
when they find a hand-drawn map their
u
ncle
created, do they follow it even further north to the long lost town of Walton Junction?
What starts out as a thrilling, modern day
adventure quickly becomes a battle for survival.
Their journey through Michigan's scenic Lower Peninsula will introduce them to a world they never imagined,
forever
changing
many
lives.
Can they trust the Rail Riders, the bizarre but friendly group of people living off the grid?
Or
will the Track Pirates, a ruthless gang led by the insane Santascoy, cause their demise?
Recent Review of book link
Author's Website | More Books By This Author 
Ray Walsh (Lansing State Journal), in his review of Trac Brothers, called Pearson an, "experienced, clever storyteller" – and called Tell Me a Story, "a highly entertaining collection of wonderfully quirky short stories."
Author's Website
Link to buy book 
Social Media links
Please support and visit this author's links | Check out his books | And write reviews if you have read his work
Share this post with others | Got questions for the author, ask below in the comments